DARKROOM EDITION LIMITED EDITION PRINT SERIES
1986 - 2016
30th ANNIVERSARY
The first limited edition print I released was my image Birch Trunks, New Hampshire. It was offered under the mantle of Darkroom Edition 1986 thirty years ago. The idea behind that limited edition print was to generate funds for the design and construction of our studio darkroom complex in Carmel Valley. Fortunately the edition was a great success, and we are still enjoying the luxury of working in such a fine darkroom, studio, and workshop facility. Much to my surprise I received a number of letters (this was long before emails and eNewsletters!) asking if I would be offering another Darkroom Edition. It had never crossed my mind. Over the years I have offered six previous Darkroom Edition. limited edition prints - all of which have sold out. Since 2016 marks the 30th anniversary of the Darkroom Edition series, it seemed like a perfect time to rejuvenate the idea.
Here are all seven of the Darkroom Edition limited edition silver gelatin prints offered to date: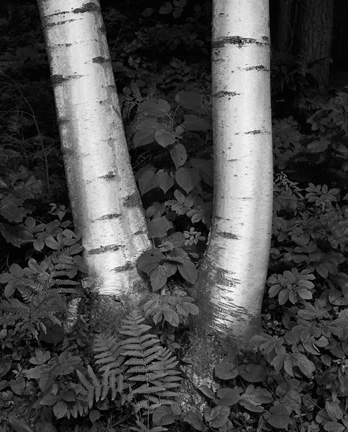 Darkroom Edition 1986
Birch Trunks
New Hampshire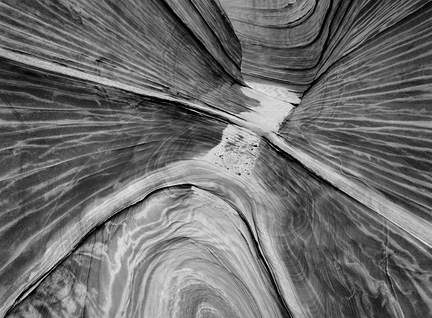 Darkroom Edition 1992
Sandstone Narrows
Colorado Plateau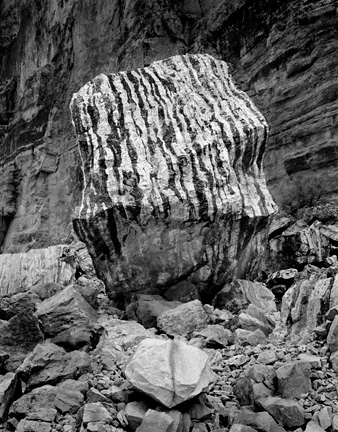 Darkroom Edition 1998
Striped Boulder, Saddle Canyon
Grand Canyon, Arizona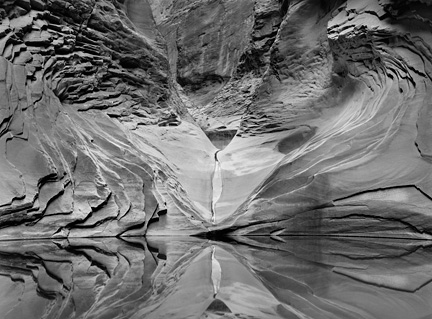 Darkroom Edition 1998
Sculpted Sandstone and Pool
North Canyon, Arizona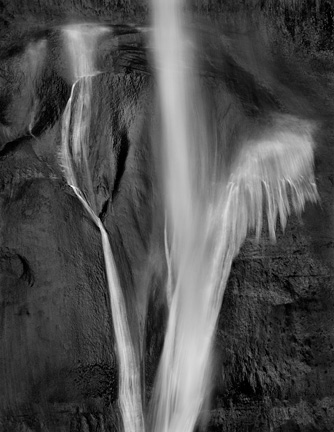 Darkroom Edition 2003
Lower Calf Creek Falls Detail
Utah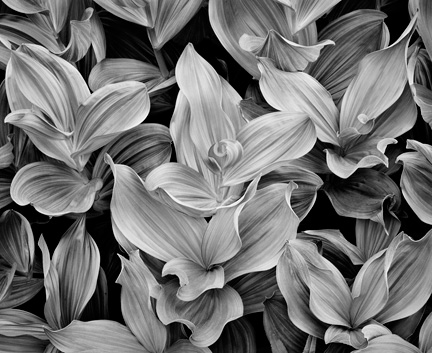 Darkroom Edition 2003
Corn Lilies, Dusk
Yosemite National Park, California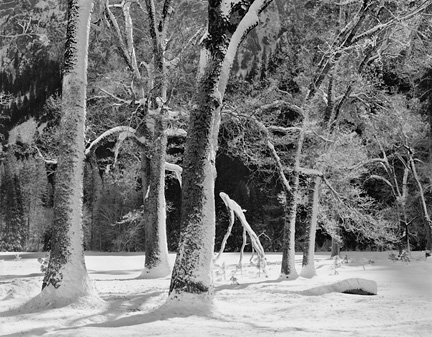 Darkroom Edition 2016
Trees in Snow, Winter Sun, El Capitan Meadow
Yosemite Valley, California
---
I am thrilled to introduce Darkroom Edition 2016, a limited edition silver gelatin print as part of my ongoing Special Collector's Edition print series. I have been contemplating the idea of producing a limited edition print of my image Trees in Snow, Winter Sun, El Capitan Meadow, Yosemite Valley, California for a number of years. I decided that now is the time to do so, and am pleased to introduce it as Darkroom Edition 2016.
This 11x14" silver gelatin print is offered in a limited edition of 100 signed and numbered prints, plus ten Artist's Proofs. When the edition is sold out no further prints will be made for sale in any size. Though my open edition 11x14" prints have a retail price in galleries of $1,000, the special introductory price for this Darkroom Edition limited edition print is $800 – a 20% discount. After December 31, 2016 the retail for any remaining unsold prints will increase to $2,000, and will escalate as the edition sells.
To place a secure or online order for this print:

Darkroom Edition 2016 - Trees in Snow
---
John Sexton Photographer
Post Office Box 30
Carmel Valley, California 93924 USA
Phone: 831/659-3130
Email: info@johnsexton.com
---
©2016 John Sexton. All rights reserved
Site last updated November 22, 2016