JOHN SEXTON PHOTOGRAPHY NEWSLETTER
NOVEMBER 2006


---
Greetings,

For those in the Portland, Oregon area, I wanted to let you know that I will be presenting a lecture and book signing at the Portland Art Museum on Sunday, December 3rd at 1:30 PM.

The event is sponsored by the Photography Council of the Portland Art Museum and will be offered in the Whitwell Auditorium. The admission for Photography Council members will be $15.00 and the general public will be $25.00. Tickets are required and are available at the Museum box offices or by calling 503/226-0973. Following the lecture I will be signing copies of my new book, Recollections, along with my previous book, Places of Power.

I look forward to seeing some old friends, and making many new ones, when I present my new lecture, Recollections: Three Decades of Photographs, in Portland a week from Sunday.

Further information can be obtained from the Portland Art Museum by following this link:

http://www.pam.org/asp/calendar_and_events/event_display.asp?eventCategory=programs%20and%20lectures

If you find yourself with nothing else to do on December 3rd, it would be great to have some of you join me at the event. It's always more fun to give a presentation to a full, rather than empty, room!!!

Thanks to all of you who have already purchased Recollections. We are thrilled with the response to the book Sales have exceeded our expectations.

All the best,

John
---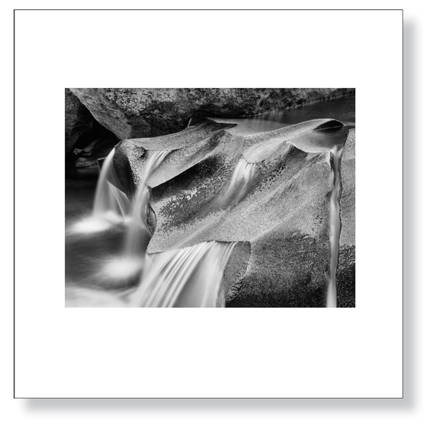 Lower Cascade, Roaring Fork River, Near Aspen, Colorado

---
---
SOME THOUGHTS ON PHOTOGRAPHY... AND OTHER TOPICS


"It is only a little planet, but how beautiful it is"
- Robinson Jeffers
(the epigraph in my new book Recollections)

If you are receiving this message in error, please accept our apologies. If you prefer not to receive future email updates from us, just send a quick note with your email address to mailto:remove@johnsexton.com and we'll take care of it. We respect your privacy, and do not disclose email information to outside mailers.

Copyright © 2006 John Sexton. All rights reserved.