---
JOHN SEXTON eVENT UPDATE
April 25, 2011


---
Ansel Adams: A Personal Recollection
Center for Creative Photography presents a lecture by John Sexton
Monday - May 9, 2011 - 5:30 PM
Free Admission – Open to the Public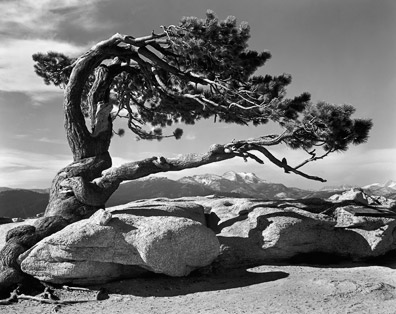 Jeffrey Pine, Sentinel Dome
Yosemite National Park, California, 1945
©2011 Center for Creative Photography, University of Arizona
Ansel Adams Archive
Center For Creative Photography
University of Arizona
1030 N. Olive
Tucson, Arizona 85716
I always like speaking about Ansel and his influence on my photography, and indeed my life. I am honored to have the opportunity to present my lecture Ansel Adams: A Personal Recollection for the Center for Creative Photography on Monday, May 9, 2011 at 5:30 pm.
The lecture is being offered in association with the exhibition of nearly forty prints Ansel Adams: Arizona and the West which is on display at the Center through May 15th. It is a rare opportunity to see this group of photographs, representing the entire course of Adams's prolific career. These images show the wide range of work Adams produced in Arizona and throughout the American West. From quiet studies of natural details to the awe-inspiring grandeur of massive mountains under cloud-filled skies, Adams chronicled the land with passion fueled by a deep appreciation of the transformative power of the wilderness.
During my lecture, which will include new material that I have not previously presented, I will discuss the nuances of Ansel's renowned photographic techniques, provide insights into Ansel's creative process, and present some of his well-known, as well as lesser known, images. A number of images will be transformed on the screen from the negative to the final print - progressing through various phases in the evolution of a finely crafted expressive print.
In addition, I will recount personal anecdotes of working side by side with Ansel. I will also be sharing a few images from my own photographic career of nearly forty years. I promise it will be a lively and entertaining presentation.
Following the lecture I will be signing copies of my books, Recollections and Places of Power.
I hope some of my eNewsletter subscribers will be able to attend this event. Please pass this information on to others that might be interested in attending this event. If you would like more information, check out the Center for Creative Photography's web site:

http://www.creativephotography.org/events/index.php
http://www.creativephotography.org/exhibitions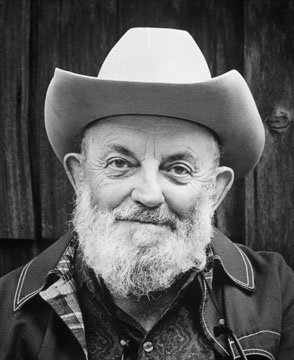 Ansel Adams
Yosemite Valley, California
©1975 John Sexton. All rights reserved.
---
---
CONTACT US WITH QUESTIONS, OR COMMENTS:
John Sexton
Post Office Box 30
Carmel Valley, California 93924
Voice: 831-659-3130
Fax: 831-659-5509
info@johnsexton.com
www.johnsexton.com
---
THE FINE PRINT
If you are receiving this message in error, please accept our apologies. If you prefer not to receive future email updates from us, just send a quick note with your email address to remove@johnsexton.com and we'll take care of it. We respect your privacy, and do not disclose email information to outside mailers.
Copyright © 2010 John Sexton. All rights reserved.