MARCH 2020 EXPRESSIVE BLACK AND WHITE PRINT WORKSHOP
WILL BE LAST OFFERING FOR TWO YEARS
The March 2020 offering of The Expressive Black and White Print workshop (along with the Fine Tuning the Expressive Print workshop in April 2020) will be the last time we will offer these two workshops for a year or two. There are still a FEW openings left in the Expressive Black and White Print workshop for 2020. If you've been planning to take this workshop, and your schedule permits, I encourage you to apply for the workshop as soon as possible. I am sorry to say that the Fine Tuning the Expressive Print workshop in March 2020 has long been filled and has a waiting list, but those who meet the prerequisites are welcome to apply to the waiting list – no deposit is necessary – simply submit a completed and signed application form, which can be downloaded here.
Anne and I will be shifting our concentration and efforts toward the photographic work we did on seven trips to Venice, Italy that took place from 2008 until 2019 – spanning a total of nearly four months. Our plan is to publish a photography book by the two of us of the images we have made in and around magical Venice. The book is planned to be of similar size and quality as to my two most recent books, Places of Power and Recollections. Like those two volumes, it will be published by Ventana Editions. We are working with our long-time designer Cliff Rusch on the layout, design, and production details of the book. We are also planning exhibitions in conjunction with the release of the book, and have already booked one museum exhibition (details to be released at a later date!). That is the reason why after the March 2020 offering of the Expressive Black and White Print workshop Anne and I are taking a sabbatical from teaching darkroom workshops at our home and studio through 2021.
We will continue to offer the very popular Mono Lake and the Eastern Sierra: Exploring Autumn Light workshop with our longtime friend, Charlie Cramer, along with other workshops.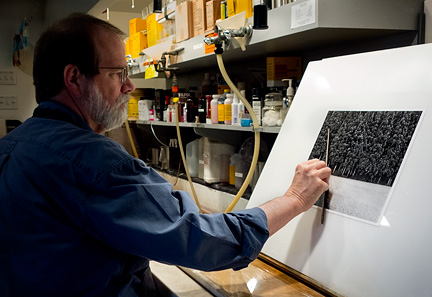 John during workshop printing demonstration
©2013 Anne Larsen. All rights reserved.
When I first offered The Expressive Black and White Print workshop as part of the Owens Valley Photography Workshops program in October of 1983, I never imagined that there would be such a strong interest in this workshop, and that it would continue to attract people so far into the future. The March 2020 offering of The Expressive Black and White Print workshop will be the 38th consecutive year that this workshop has been offered. That first workshop in 1983 filled instantly, and I added two additional sessions, which also filled immediately. We were off and running! For a couple of decades we were offering four or five of these workshops a year. Today we typically offer one or two Expressive Print workshops per year. Since its initial offering The Expressive Black and White Print workshop has been offered more than 100 times and we have had over 1,000 participants attend that workshop from the U.S.A. and from thirty-eight other countries around the globe.
Even though I have offered the Expressive Print workshop so many times, it is still my favorite workshop to teach, and the one I think gives students a maximum amount of information and inspiration in such a short period of time. Anne and I will miss doing the darkroom workshops here at our home and studio, but feel we must keep our efforts and our darkroom focused on our Venice photography project. In addition, we both feel like we are both entitled to a couple of years off after thirty-eight years!
You can access the complete schedule, get detailed information about the workshops, and download an illustrated PDF of the new workshop brochure here: http://www.johnsexton.com/schedule.html.
---
TWO ANNE LARSEN SILVER GELATIN PRINTS
AVAILABLE ONLINE AT SPECIAL DISCOUNTED PRICE
I am thrilled to introduce two of Anne's prints on my web site. These exquisite images are Rose No 1, Carmel Valley, California and White Door, Silverton, Colorado. Anne's prints are impeccably made and have a common quality of delicate luminosity - no matter what subject she is photographing. I must admit I am a bit biased, but here is something that legendary photographer Ruth Bernhard said about Anne's photography, "Anne Larsen has the ability to transform the commonplace into the unforgettable. Her beautiful photographs are made from the heart."
Anne is offering her two images Rose No 1, Carmel Valley, California and White Door, Silverton, Colorado at a special discounted price. From now through August 31, 2019 she is offering these silver gelatin prints for $360 each - a 20% discount off her current gallery retail price of $450. Effective September 1, 2019 the price for all of her open edition prints will increase to $550.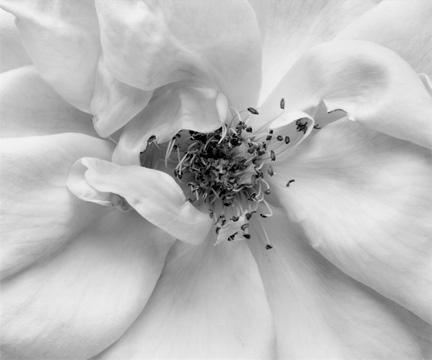 Rose No.1, Carmel Valley, California
©1999 Anne Larsen. All rights reserved.
To learn more about the print, Rose No.1, or to place an order, follow this link:
https://ventanaeditions.stores.yahoo.net/rono1cavaca.html
Here is Anne's recollection of making these two images:
Like painters over the centuries, many photographers have made images of flowers and I am no exception. To me each flower is a unique masterpiece – so simple and yet so complex in its design, patterns, texture, color combination, and its aroma. You can get lost in the world of beauty each unique flower creates.
That was exactly how I felt the day I saw this yellow rose and decided to photograph it. I knew how I wanted to portray the rose. To me the rose had to be light, delicate, and fill the entire frame of the photograph. My studio is very simple - I often use our entry to make my still life images. One wall is sliding glass doors, and the afternoon light is very soft, but directional – perfect for the way I had visualized my rose image.
In the darkroom the biggest challenge was revealing the subtle local contrast within the very light rose petals, and at the same time maintaining the delicacy and luminosity of the flower. I hope you enjoy this image as much as I do.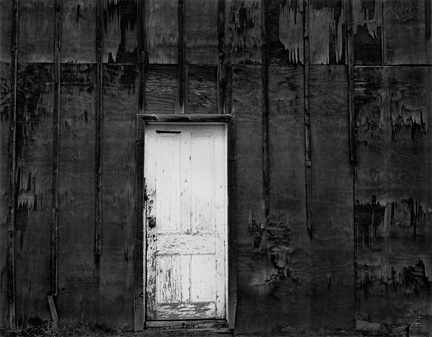 White Door, Silverton, Colorado
©2001 Anne Larsen. All rights reserved.
To learn more about the print, White Door, or to place an order, follow this link:
https://ventanaeditions.stores.yahoo.net/whdosico.html
Silverton is a small historic mining town in the San Juan Mountains of southwestern Colorado, nestled in a lofty valley at an elevation of 9,300 feet. It is an interesting and quaint little place, and one we have often visited on our photographic wanderings over the years.
On this particular day we were just putting through town in our van, looking at the changes that had occurred since our last visit. I noticed a white door off-center on a darker building facade. I thought, that looks kind of interesting. As we continued down the street, the scene with the door became more and more appealing and finally I said to John, "We have to turn around!"
I was excited when we pulled up near the dilapidated building with the white door. I set up my 4x5 view camera and organized the image on the ground glass to match the way I had visualized it as we meandered down Greene Street. In my mind's eye the door was much brighter than the aging plywood wall, but when I measured the objects with my spotmeter the difference in brightness between the door and the wall was much less than I anticipated. This was not at all what I had envisioned. I wanted the door to be nearly white, and the surrounding wall to be mysteriously dark with subtle detail to show the weathered plywood. In order to accomplish my desire, I marked the Kodak T-Max 100 film for N+2 development hoping for a considerable increase in contrast. It was a fun morning.
I know John and I have passed this building many times on previous trips, but for some reason, that particular day the door stood out and 'spoke' to me. I am glad I 'listened,' and we turned the van around. As John often says, "A U-turn is a very important photographic tool!"
Both of these intimate size prints are approximately 5x7" personally printed by Anne (as are all of her prints), selenium toned, processed to current archival standards, signed, mounted, and overmatted to 14x17" on 100 percent rag museum board. Prints will begin shipping on August 1, and all of prints ordered will be shipped no later than September 30, 2019.
All prints will be carefully prepared and packaged in specially designed protective shipping boxes and shipped fully insured via UPS Ground. If you have questions about her prints, please feel free to contact her at 831-659-3130 or email: info@johnsexton.com. Our office hours are Monday through Thursday from 10:00 am to 1:00 pm Pacific time.
You can see these two images and place a secure online order for these prints at the Ventana Editions web store.
---
EPSON "JOHN SEXTON: PRINT YOUR LEGACY" VIDEO WINS TELLY AWARD
I was pleasantly surprised to learn that Epson's video "John Sexton: Print Your Legacy" won a 2019 Bronze Telly Award for Videography/Cinematography category in the 40th annual competition. I am honored and humbled to have my video – which was produced and directed by my long-time friend Dan "Dano" Steinhardt – receive this recognition. You should check out the entire video collection at the Epson America web site. You'll find a lot of interesting and inspiring material from a wide variety of photographers. Epson America Print Your Legacy web page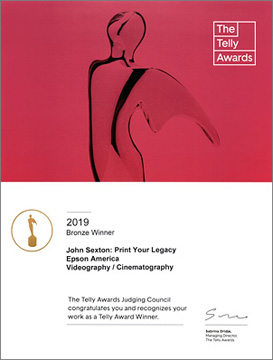 The annual Telly Awards honor excellence in video and television across all screens and the competition is judged by leaders from video platforms, television, streaming networks, production companies, including Vice, Vimeo, Hearst Digital Media, BuzzFeed, and A&E Networks. Sabrina Didge, Managing Director of the Telly Awards, said, "This award is a tribute to the talent and vision of its creators and a celebration of the diversity of work being made today for all screens." The 2019 Telly Awards attracted more than 12,000 entries.

---
EPSON "PRINT YOUR LEGACY" VIDEO FEATURING JOHN
I am honored to be included at the Epson web site and YouTube channel as part of their Print Your Legacy. I am particularly flattered to have been the first photographer included in this project who makes silver gelatin prints in the traditional wet darkroom. I am pleased to be in the company of such highly regarded photographers such as John Paul Caponigro, Lois Greenfield, Steve McCurry, Mark Seliger, Stephen Wilkes, and others included in the Epson Print Your Legacy project.
It was a pleasure working again with my long-time friend Dan 'Dano' Steinhardt. He and his dedicated hard-working production team did a fine job with the video production. It provided me an opportunity to share my thoughts about photography and the importance of printmaking, and they did their best to reproduce my original prints as accurately as possible in the video. In addition, to the online video there will be a series of print ads and promotions featuring me holding one of my favorite silver gelatin prints Corn Lily, Eastern Sierra, Nevada.
I was pleasantly surprised when it was first suggest by Dano that Epson would be interested in having a photographic "dinosaur" like me be a part of their Print Your Legacy campaign. I am most impressed by the fact that Epson's underlying idea is to get people to make prints - whether on an Epson (their strong preference!) inkjet printer, another brand of digital printer, in a traditional wet darkroom, or at a photographic lab. Anne and I share this passion for the tangible and sensuous qualities inherent in a print that are different than an image on a device or display. Our good friend Rob Pike shared an essay on the importance of making prints in a previous edition of the eNewsletter. I think you will find it of great interest, and you can find it here.
If you have five minutes of free time, please take a look. I hope you will find the video of interest. And, in addition, perhaps it will motivate you to head into the darkroom, or fire up your Epson printer, to make some prints! Have fun.
---
EPSON "THE CAPONIGROS - TWO GENERATIONS" VIDEO WINS TELLY AWARDS
Epson's recently completed video "Two Generations: Paul Caponigro and John Paul Caponigro" won multiple Telly Awards. It is an inspiring, and touching 9-1/2 minute video featuring father and son and their shared passion for the medium of photography. Anne and I have watched the video a number of times, and think you will find it most interesting and inspirational. I first met Paul Caponigro and his, at the time very young son John Paul, in 1974 during a week long workshop offered by The Ansel Adams Gallery in Yosemite Valley. Over the past 45 years I have studied with, taught with, and maintained a valued friendship with Paul. I have watched John Paul mature as a person, and as a fine photographer in his own right, of course he too, is a great friend. We encourage you to watch the video.
I also suggest you subscribe to John Paul's excellent eNewsletter.

Finally, there is more information about the "The Caponigros - Two Generations" video, exhibition, end eBook on John Paul's blog.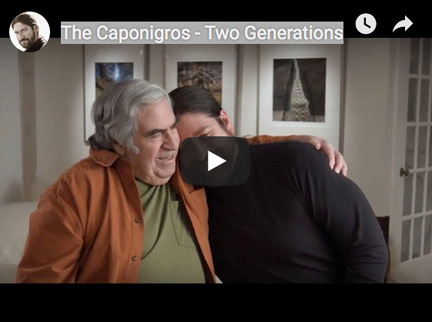 ---
2019 AND 2020 JOHN SEXTON PHOTOGRAPHY WORKSHOPS SCHEDULE ANNOUNCED
I continue to be amazed at the interest in the workshops we offer, and in traditional analog photography. It is particularly rewarding to note the increase in international interest in our traditional printmaking workshop, The Expressive Black and White Print, having been offered for more than thirty-five years! By popular demand we are yet once again offering the Fine Tuning the Expressive Print workshop in March 2020. This workshop is open only to individuals who have previously taken one of my printing workshops.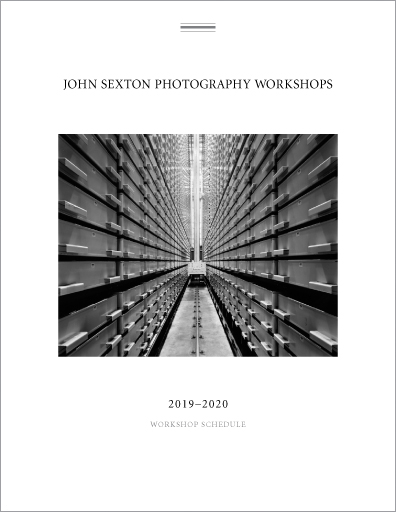 You can access the complete schedule, get detailed information about the workshops, and download an illustrated PDF of the new workshop brochure here: http://www.johnsexton.com/schedule.html
We have indicated that the most recent offerings of the Fine Tuning the Expressive Print workshop this past spring could be the last such offering. However we continue to get workshop alumni specifically requesting the opportunity to take this workshop, so we are planning to offer it one more time again. Will this be the last offering? At this point we think so… but who knows what the future holds?
If you're interested in the October's Mono Lake and the Eastern Sierra: Exploring Autumn Light workshop, be sure to apply early, as this workshop fills quickly. The 2019 session will be the 10th offering of this workshop! Charlie Cramer and I both personally review all applications and try to assemble a workshop group that will create a stimulating environment for all who attend – both traditional and digital photographers are invited to apply for this synergistic field workshop experience
I want to thank all of our workshop Corporate Partners and Associate Partners for their support of the program once again this year. It is amazing to realize it was more than forty years ago that I taught my first small workshop with my long-time friend John Charles Woods for a few fellow photography majors at Cypress College. We had a great time on that workshop, and I continue to learn so much from participants today. I always believe the instructor learns more than any individual student in a workshop experience. On our workshops we try and provide an environment that presents useful information, as well as inspiration, to encourage personal growth in your photography.
Again, to learn more about the workshops, or to apply, please visit my web site www.johnsexton.com where you can download the complete workshop brochure as well as the application form.
---
JOHN INDUCTED INTO THE INTERNATIONAL PHOTOGRAPHY HALL OF FAME
AND MUSEUM - ST. LOUIS, MISSOURI
INDUCTEE EXHIBTION RUNS THROUGH JANUARY 10, 2019
Anne and I had a wonderful trip to St. Louis, Missouri to attend the gala awards ceremony and other related events at the International Photography Hall of Fame and Museum. The festivities took place on Friday, October 26, 2018.
I've included a few happy snaps below from the induction events. In addition, by popular request, we have created a '"PHOTO ALBUM PAGE" on my web site with many more pics of the festivities, along with a brief video of Dr. Michael Adams introducing me during the induction ceremony, followed by my acceptance remarks.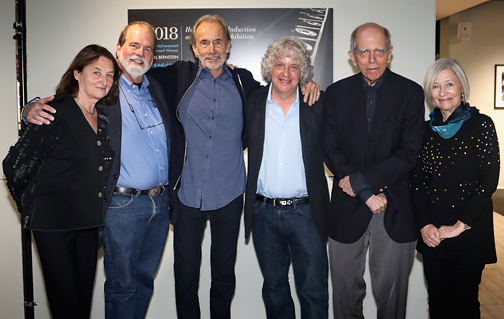 Susan Meiselas, John Sexton, Walter Iooss, Joel Bernstein, John Loengard, Cynthia Russell
(Cynthia Russell on behalf of her late father, Willard S. Boyle)
©2018 Diane Anderson. All rights reserved.
It is an understatement to say how privileged, and humbled, I feel to receive the distinguished honor of being inducted into the International Photography Hall of Fame. It was particularly exciting for Anne and me to meet the legendary photographers that were inducted and honored by the IPHF. This year's other inductees are Willard S. Boyle, Walter Iooss, John Loengard, and Susan Meiselas along with Lifetime Achievement Award recipient Joel Bernstein.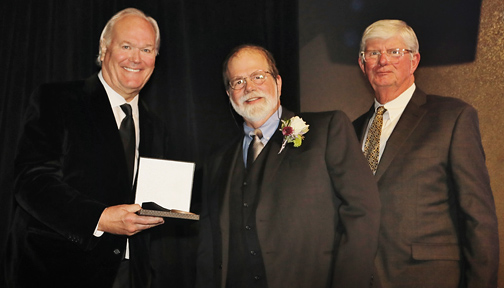 Dick Miles, John Sexton, and Bob Bishop
Presenting John with his IPHF Inductee Medallion
©2018 Diane Anderson. All rights reserved.
A highlight of our evening was my introduction by Ansel's son, Dr. Michael Adams. His most generous and thoughtful words, as well his presence along with his lovely wife Jeanne, (they traveled all the way from Carmel, California to be a part of the event!) made this memorable evening even more special. The IPHF treated all of the honorees, and their guests, wonderfully. They took care of everything for us during the celebratory events. When we arrived at the IPHF Museum building there was a red carpet for us – as was also the case that evening at the sold-out gala awards event venue.
The exhibition featuring photographs by all of the honorees was handsomely presented with excellent lighting. The exhibit runs through January 10, 2019. Each of the honorees received a solid bronze medallion, custom-designed by noted St. Louis artist Adam Foster. When I was awarded my medal on stage, following my acceptance speech, I was stunned by the weight of the object. I soon learned that this response was universal among all of the honorees that evening. When we returned home I decided to weigh the solid bronze object and found it weighed 1lb to 5oz (580 grams)! It's not an object I anticipate wearing around my neck – without risking some type of neck injury – but we are looking for just the right place to display it among the other honors and awards I have been fortunate to receive over my photographic career.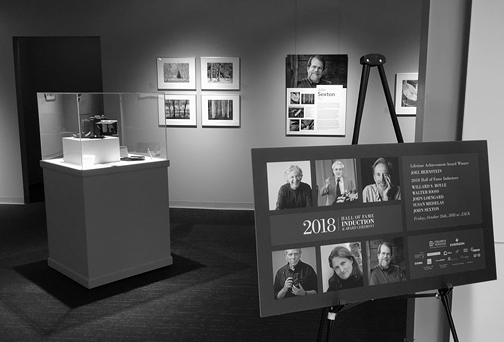 A portion of John's photographs included in the
2018 Hall of Fame Induction and Awards Exhibition
On display through January 10, 2019
I want to thank Patty Wente, CEO and President, of the International Photography Hall of Fame and Museum - along with her dedicated staff - especially Elizabeth Eikmann and Stephen Bruns - as well as the many volunteers, along with the IPHF Board of Directors for the great honor and hospitality extended toward Anne and me during our visit. I again want to express my special appreciation to Michael and Jeanne Adams, who made this honor and event something that neither Anne or I will ever forget.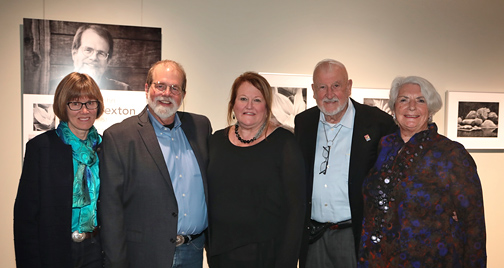 Anne Larsen, John Sexton, Patty Wente, Michael Adams, Jeanne Adams
©2018 Diane Anderson. All rights reserved.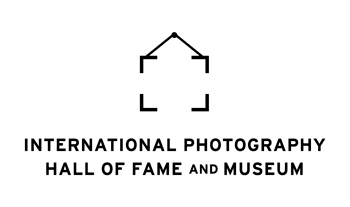 2018 International Photography Hall of Fame
Induction and Award Exhibition
International Photography Hall of Fame and Museum
3415 Olive Street
Saint Louis, Missouri 63103
October 27th, 2018 - January 10th, 2019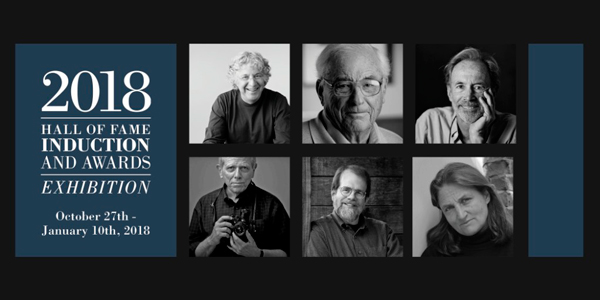 The IPHF is proud to present the 2018 Hall of Fame Induction and Award Exhibition featuring photographs from 2018 Lifetime Achievement Award winner, Joel Bernstein, and the 2018 Class of Hall of Fame Inductees; Willard S. Boyle, Walter Iooss, John Loengard, Susan Meiselas, and John Sexton.
More information is available HERE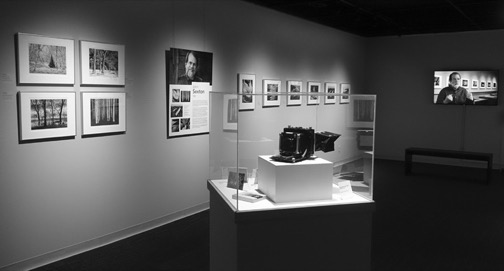 John's photographs included in the
2018 Hall of Fame Induction and Awards Exhibition
---
ANNE LARSEN WINNER IN TWO CATEGORIES
12TH JULIA MARGARET CAMERON AWARD FOR WOMEN PHOTOGRAPHERS
Anne recently learned the great news that she was the winner in two of the Professional categories of the
12th edition of the Julia Margaret Cameron Award for women photographers. Anne won in both the "Still Life" and "Abstract" professional categories of the competition. In addition she also received two Honorable Mentions in the "Abstract" category! The three images Anne submitted to the competition are included below.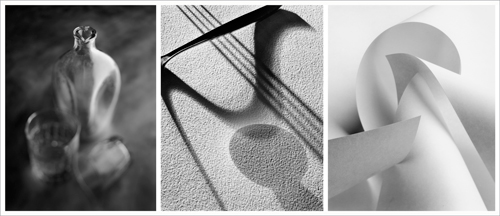 A total of 760 photographers from 72 countries submitted 5,800 photographs for consideration by the jurors; Julia Fullerton-Batten, Andrea Star-Reese, and Laura Pannack. The Julia Margaret Cameron Award Competition is open only to women photographers. Anne is honored and humbled by the recognition her photographs received as part of this award.
You can see more of Anne's images at the Ventana Editions online store.
---
IMPORTANT NEWS FOR KODAK 120 SIZE FILM USERS - NEW & IMPROVED BACKING PAPER
You may remember my eNewsletter of May of 2016, back when Kodak Alaris was experiencing incidents of frame numbers appearing on 120-format film negatives. At the time, Thomas J. Mooney, Film Capture Manager at Kodak Alaris told me "we are taking this issue very seriously and have recently made modifications to the backing paper which we believe should minimize the potential for this type of blemish going forward."
I am happy to report that since that time, Kodak Alaris has implemented additional backing paper upgrades and they are very confident that this issue is now behind them. The first product spooled with this improved paper was Kodak Professional T-Max 100 Film, which was brought back to market in November of last year. The balance of the 120-format film offerings transitioned to the new backing paper over the first half of this year, with all films having now been upgraded.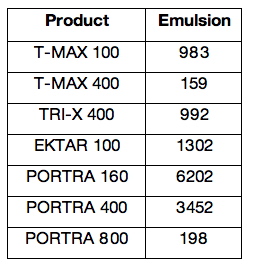 The table above identifies the first emulsion to be shipped with the new backing paper for each specific product. The new backing paper is also easily recognized by its much glossier appearance than any previous Kodak backing paper - as can be easily seen in the image below.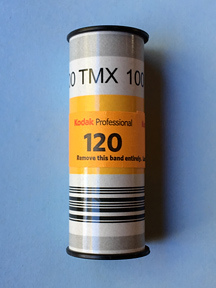 ---
IMPORTANT INFORMATION FOR USERS OF 120 FORMAT KODAK PROFESSIONAL FILMS- PLEASE READ
As many readers are likely aware, I have used Kodak Professional film continuously for more than four decades. Over the years I have found Kodak film to be of the highest possible quality and consistency. However, anomalies can occur from time to time. There have been recent reports that appear to be associated with certain batches of 120 format Kodak Professional film.
The problem can easily be seen in the photograph below recently made by William Wetmore. I appreciate William allowing me to share this example with readers. You will notice the word Kodak clearly appears in the sky, along with frame number '13' multiple times. I first became aware of this situation a few months ago when a former workshop participant brought some online discussions on this topic to my attention. Unfortunately, as time has passed, I have encountered a number of students, colleagues, and friends who have experienced this exact problem.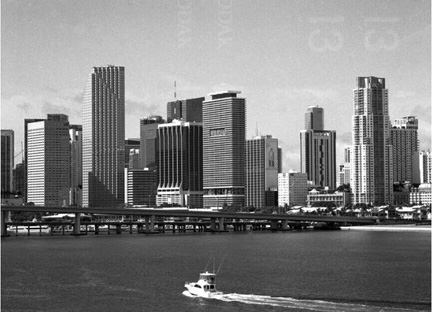 ©2016 William Wetmore. All rights reserved.
Follow this link for more detailed information: John Sexton May 2016 Newsletter
---
JOHN SEXTON
CELEBRATING THE BLACK AND WHITE PRINT
EPSON VIDEO PRESENTATION
In this video presentation, produced by Epson, I discuss my passion for the black and white traditional silver gelatin print. I am very pleased with the way the video interview turned out. If you have a few moments, you may want to check it out. I hope you enjoy the entire presentation. I was honored to be included in this video production and have the opportunities to share my thoughts and images with viewers.
"To many, the black and white print is the very definition of photography," said Dan (Dano) Steinhardt, marketing manager, Epson America, Inc. "We wanted to capture what Black-and-White has meant emotionally for generations of photographers as we celebrate the Black-and-White print, be it traditional or digital."
---
LEXUS - ANSEL ADAMS: CHASING LIGHT VIDEO FEATURING JOHN SEXTON
NOMINATED AS FINALIST IN DIGIDAY VIDEO AWARDS
Exactly one year ago Anne and I were in Lone Pine working with a young and energetic production crew from The Enthusiasts Network (TEN), on a video for Lexus. The production, undertaken with the cooperation of The Ansel Adams Publishing Rights Trust, culminated in a 13-minute video: Chasing Light – Inspired by Ansel Adams.
Lexus Vehicles at Ansel Adams' Winter Sunrise Location
Lone Pine, California
Well, the video has just been nominated as a finalist in the prestigious Digiday Video Awards in the "Best Video Design - Consumer" category. I was pleased to be a part of the production, and Anne and I thought the final result was excellent. We are thrilled for the hard working production team at TEN, and have many fond memories from the intense week we spent with them visiting photographic locations around California. Our days regularly began at 4:00 am (ugh!!!) and on occasion we were still rigging or driving after midnight! It was hard work, but we had fun!
You can read in greater detail about the project in last year's eNewsletter here.
If you haven't already seen it, I hope you will watch the video here.
By the way... those Lexus SUV's are very comfortable! It was the fist time I had experienced air-conditioned seats in a vehicle (aka bun chillers!). I hope you enjoy the video, and I am sure you will learn a thing or two about Ansel that you might not already know through the insightful comments of William Turnage, the Managing Trustee of the Ansel Adams Publishing Rights Trust.